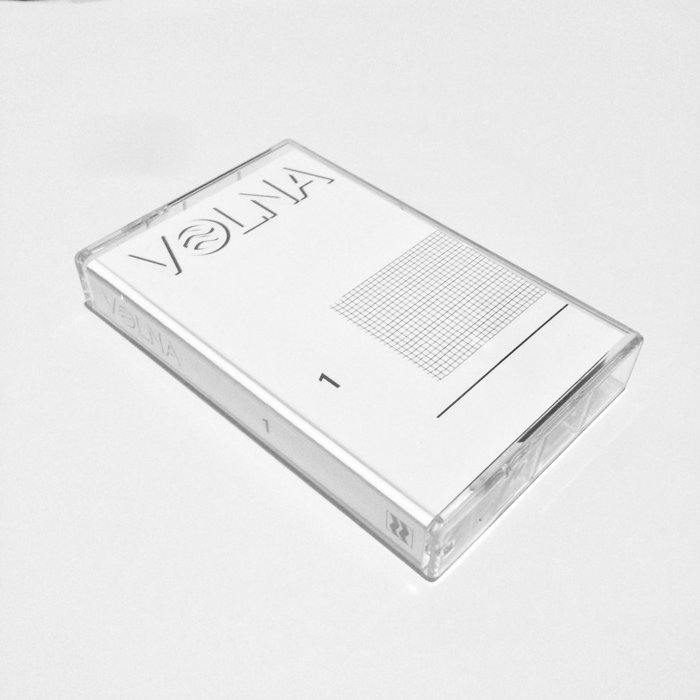 About
New label VOLNA from Nizhny Novgorod sets a goal to join up people with the original and lush views at sounding of music. May be sounding like this achieves due to influence of the social environment or contrariwise - against to it. Anyway by the end of the year VOLNA was born and produced first limited release VOLNA1. We got twelve numbered and hand-painted tapes. VOLNA1 represents a collaboration by the artists with actual raw house sounding scattered to different places, but with the same views. 
We talk with the VOLNA representatives in the way to get more information about its activities
The idea of a music label was born a year ago, but currently it became clear that time to realize this idea has come. In cause of appearing a lot of local musicians and friends throughout the country, we did't want their music was spreading only in the Internet. We wanted to integrate it all together.

Recently, on November 25 label VOLNA was bring to life at party VOLNA Запуск  on which has come local musicants (Low Tape, любишь, Salama, Night Caller, Tonel', Kclogg) and producers from some other cities: Mounty from Saint-Petersburg and zzmln from Cheboksary.

Next event at December 23 will be with Хандра from Moscow. We have a good background in event managment, so we know how to do it and we are sure that events like this is an inherent part of our label. //VOLNA.
RUS: Идея лейбла возникла примерно год назад, но только сейчас стало понятно что уже пора его запускать. Появилось достаточное количество локальных музыкантов и друзей по стране, и не хотелось чтобы их музыка терялась в интернете - появилось большое желание всё это объединить. Не так давно, 25 ноября был запуск лейбла. К этому событию было приурочено мероприятие, на которое в Нижний Новгород мы привозили Mounty из Санкт-Петербурга и zzmln из Чебоксар с участием Low Tape, любишь, Salama, Night Caller, Tonel', Kclogg. Следующая вечеринка состоится 23 декабря при участии Хандры из Москвы. Можно заметить, что у нас есть большой опыт в проведении различных мероприятий. И как мы считаем организация мероприятий очень важна и является неотъемлемой частью идеологии лейбла VOLNA. //original
More info about VOLNA1 you can get via [email protected] or at Discogs
1. lowrangeraw - deviation 04:54
2. YvesSaintRoman - Broken 03:37
3. Хандра - Ночь 06:12
4. honeälome - Hidden Bag 06:37
5. Paul Hares - kto 04:37
6. sk - radio (live) 01:15
7. salama - Epokha Vozrozhdeniya 03:05
8. любишь - звёзды 06:01
9. Mounty - Watch Your Back 06:08
10. Night Caller - Metal Mouth 07:07
11. Low Tape - Anime Aced System 05:43
12. zzmln - rise 04:21